The four-day International Exhibition of Jewelry and Watch Brands JUNWEX opened in Moscow on September 25. Six leading companies in the industry from Armenia participated in JUNWEX. The exhibition is one of the industry's key events: 500 participating companies demonstrated their latest products and looked for ways to cooperate with partners in the consumer market.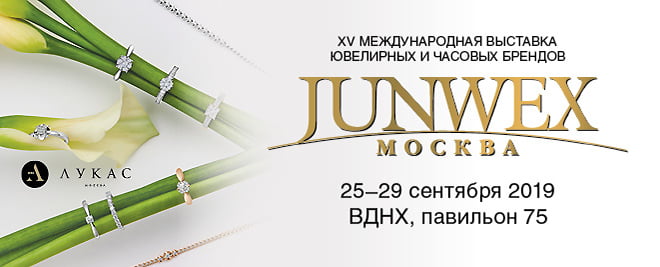 The chairman of the Armenian Marketing Association, Aram Navasardyan, who coordinated the Armenian delegation's participation in the exhibition, summed up the results of the exhibition and noted: «We were glad to see the representatives of the Armenian delegation at this important event of the field. These companies, with their unique products, occupy a particular niche in this key regional market. Participating companies have expanded their cooperation with traditional partners and established new business relationships with partners in target markets».
The participation of Armenian companies in the exhibition was coordinated by the non-governmental organization «Armenian Marketing Association» within the Program for the Implementation of State Support Measures in 2019, provided by the Strategy of Export-Oriented Industrial Policy of the Republic of Armenia. The Association was selected as a result of the competition announced by the Ministry of Economic of the Republic of Armenia.